Kittens who found a futon made of 100% wool. Thanksgiving massage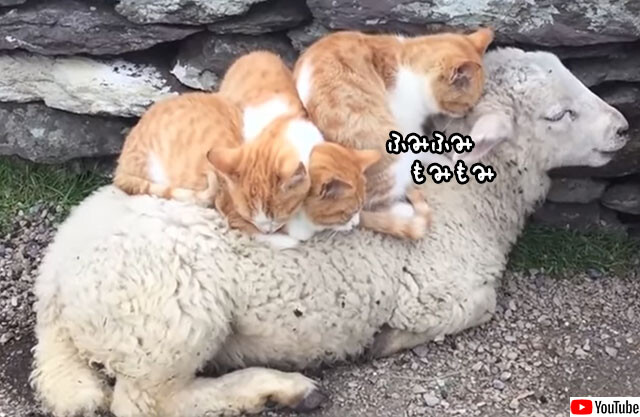 The three kittens got a warm and fluffy 100% real wool futon. A cat that sleeps comfortably on a sheep called a futon.

 One of them is rubbing the futon (sheep). Maybe he was giving me a massage as a thank you for letting me use the futon.


Smurgling Cats Adorably Sit Atop Sheep


Kittens sleeping comfortably on the sheep
 The futon on which the three kittens are sleeping comfortably is 100% real wool. It's warm, fluffy, and extremely comfortable.

 The sheep are lying comfortably, even though their mouths are mumbling, and they don't seem to mind having the kittens on them.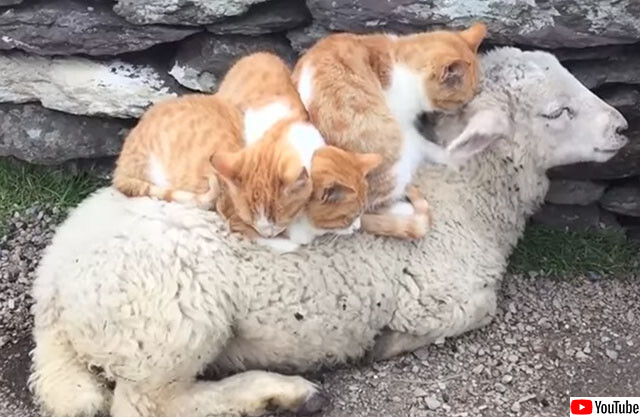 The kitten in the lead is eagerly kneading the sheep's back. The futon may have felt good in this massage.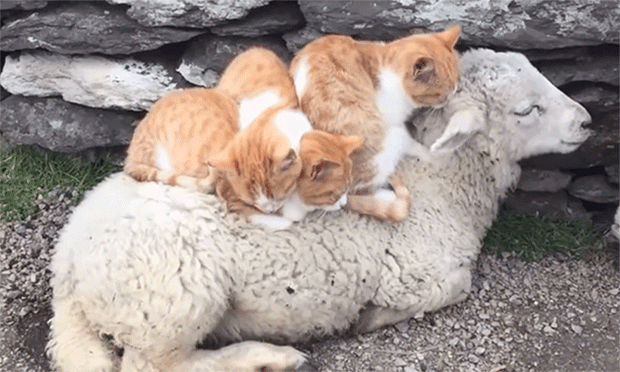 Cats sometimes rub their front paws on soft blankets, futons, and the owner's body, etc. It is said that this was originally done to promote the secretion of breast milk by massaging the mother's belly when the cat was a kitten.

 There are many children who do not get rid of this habit even when they grow up, but their loving massage techniques are quite good, and above all, their gestures are cute.